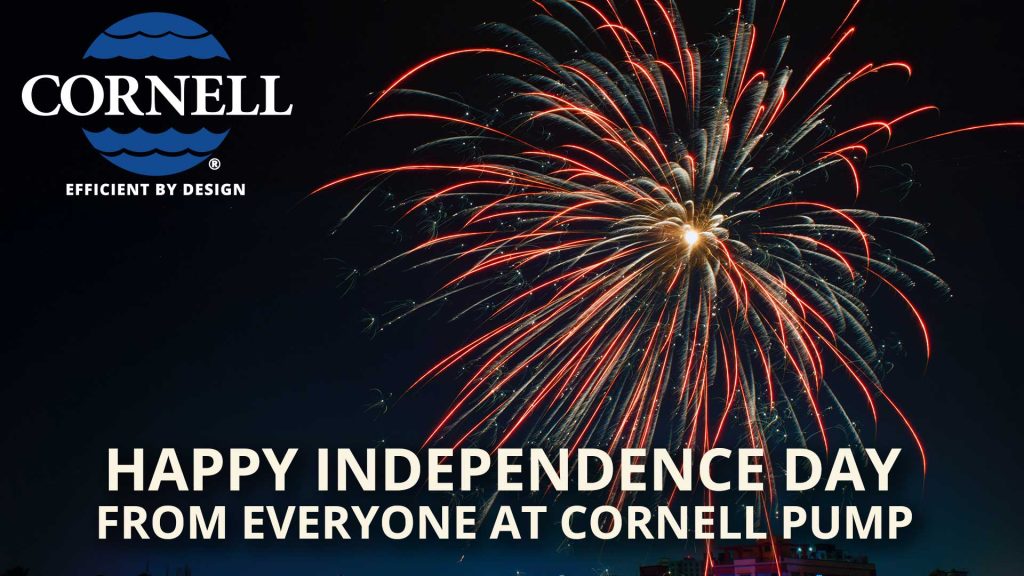 Cornell Pump will be closed on Monday, July 4th, in observance of American Independence Day.
Our employees will be enjoying BBQ, family, and fireworks. For those celebrating in the US, we hope you have a safe and pleasant holiday!
We re-open on Tuesday, July 5th at 7:00 a.m. Pacific Daylight Time.