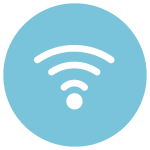 Cornell Pump Company's IoT ecosystem is a testament to our unwavering commitment to innovation and customer-centric efficiency improvements. We have seamlessly integrated cutting-edge IoT technologies into our pump systems, creating an interconnected network that redefines how our customers approach pump management. This ecosystem empowers our customers with real-time data insights, predictive maintenance capabilities, and remote monitoring, enabling them to optimize performance, reduce downtime, and maximize energy efficiency.
Cornell Pump Company's Co-Pilot™ device is an innovative IIoT solution, providing real-time pump monitoring and predictive maintenance for optimized performance.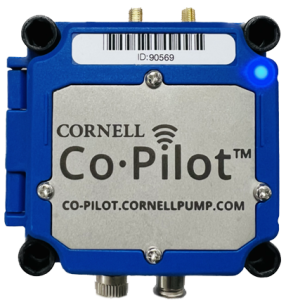 Discover the endless advantages of Cornell Pump's Pulse device – your key to efficiency and productivity. Embrace the future of pumping technology with Pulse, and propel your success to greater heights.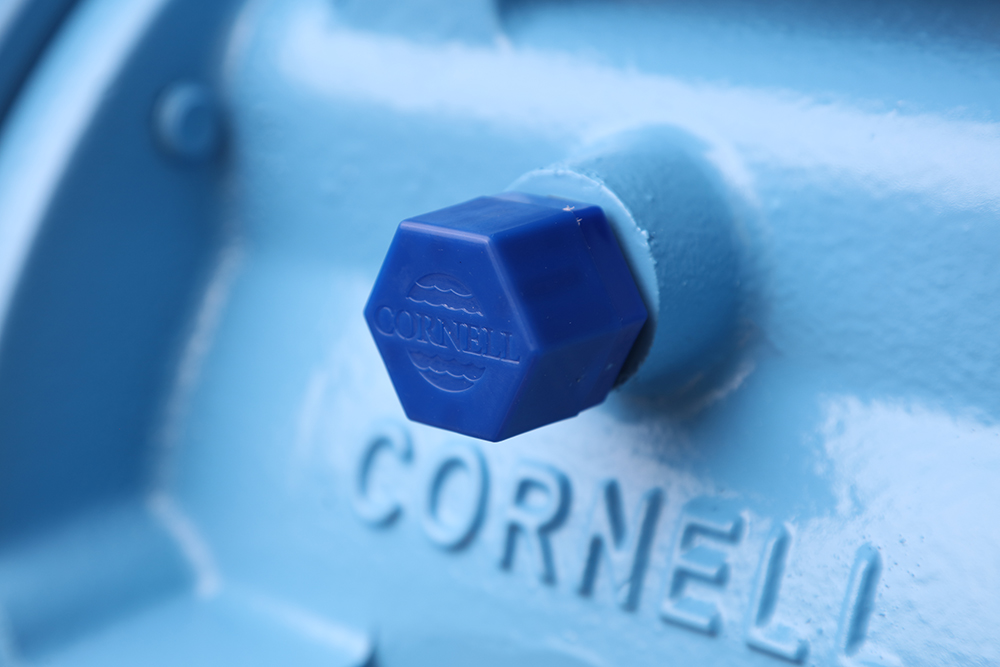 RPM² is a software platform that allows users to track, manage, locate, and perform predictive analysis on equipment with attached Internet of Things (IoT) hardware. The software enables different users' level protection so a company can assign access pertinent to roles.
It allows groupings and comparative performance between and among groups and individual equipment, can alert if the equipment is out of condition or moved beyond a specified location, and keeps documentation, such as O&M manuals, operating curves, etc., centralized.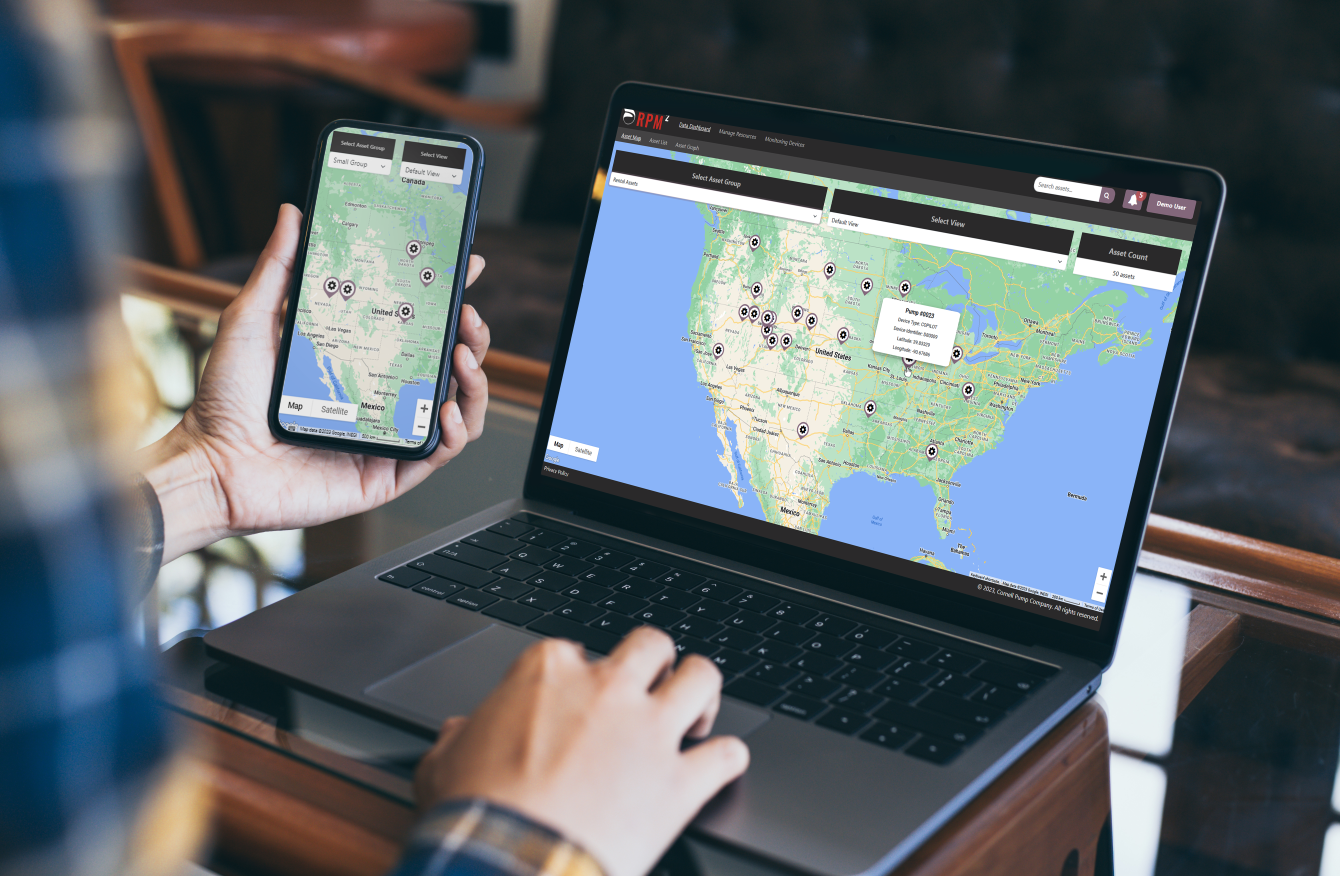 As part of the RPM2 suite of hardware, the Seeker Satellite asset tracker comes in either an onboard-powered version or a solar power unit. Designed for demanding environments, this industrial IoT asset-tracking device is intrinsically safe and maintenance-free for tracking, monitoring, and data collection.
Seeker Solar's integrated solar panel and battery capabilities deliver up to 10 years of life with minimal maintenance. This asset GPS tracking device easily mounts to any fixed or mobile asset for intelligent tracking and monitoring; Seeker Solar has unparalleled safety/device certifications such as ATEX, IECEx, North America, IP68/69K, HERO certifications, and others to meet the needs of every application.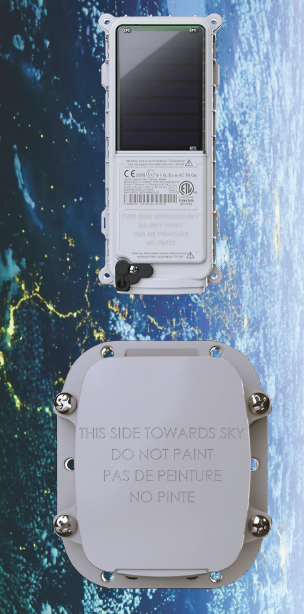 Co-Pilot Integrated Remote Valve Position & Control
Control for up to (4x) 4-20mA actuated valves in 1% increments (0-100%)
Feedback Loop to readback valve position over 4-20mA
Configurable for power loss conditions (full open or full closed)
(4x) 4-20mA Analog
Inputs for Pressure or other sensors
(1x) Digital Input for connecting to a compatible flow meter
12-24VDC Power Required (Valves require separate power source)
NEMA 4X Enclosure
GPS Location
Connectivity via Cellular
Modem (Verizon or AT&T options available)
*Kit does not include valve actuators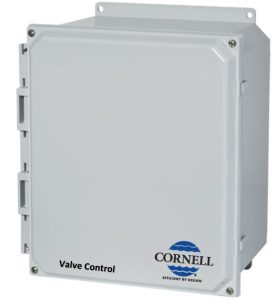 Measuring pressure levels and changes through Cornell Co-Pilot, these traducers are matched explicitly for unrivaled ease of installation, longevity, and accuracy. The units in 250 and 500 psi models handle burst pressure up to 10XFS or 15,000 PSI. Operable in a wide range of temperatures and conditions, these pressure transducers relay vital information about operating conditions to the Co-Pilot, all in a compact unit.
Optional diaphragm seal that increases sensor life and protects against fouling and wear.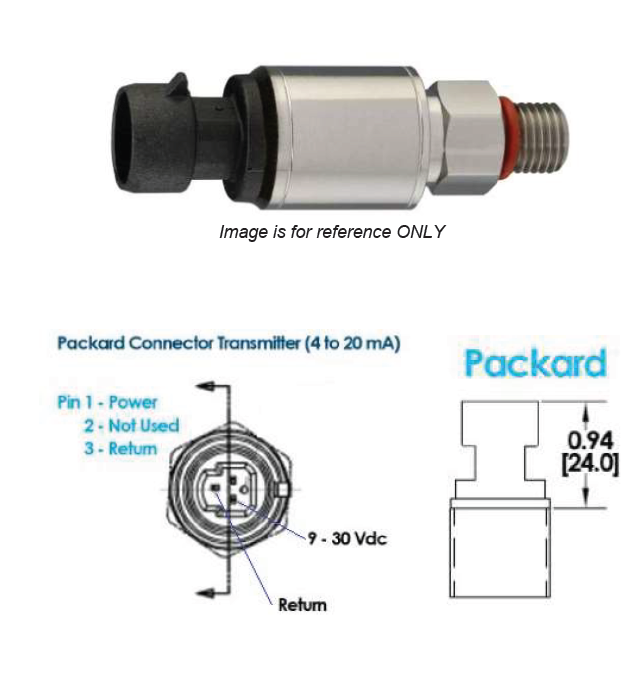 The Cornell Co-Pilot Submersible Level Transmitter is a cost-effective, fully submersible solution for all your level monitoring needs. All stainless steel construction is designed to withstand immersion for extended periods in most water, wastewater, and sewage applications. The "Steel Cage" design protects against mud, debris, sand, and rag build-up, making it an excellent choice in the most demanding level sensing applications. With the 2-pin Deutsch connector pre-installed, the transducer is plug-and-play compatible with your Co-Pilot monitoring system right out of the box.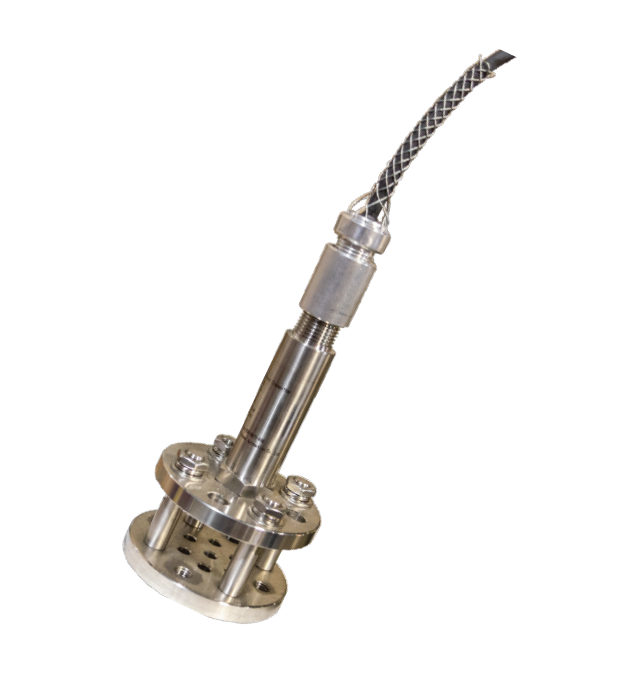 One option to monitor the temperature of liquid media and operating equipment is to use this small and accurate temperature probe. This probe is simple to set up and has a wide operating range of 0 to 300°F / -18 to 149C. Additionally, it can withstand high pressures of up to 400 bar.