Increasing efficiency, reliability, and versatility
Patented solutions and products that will improve your pumping experience.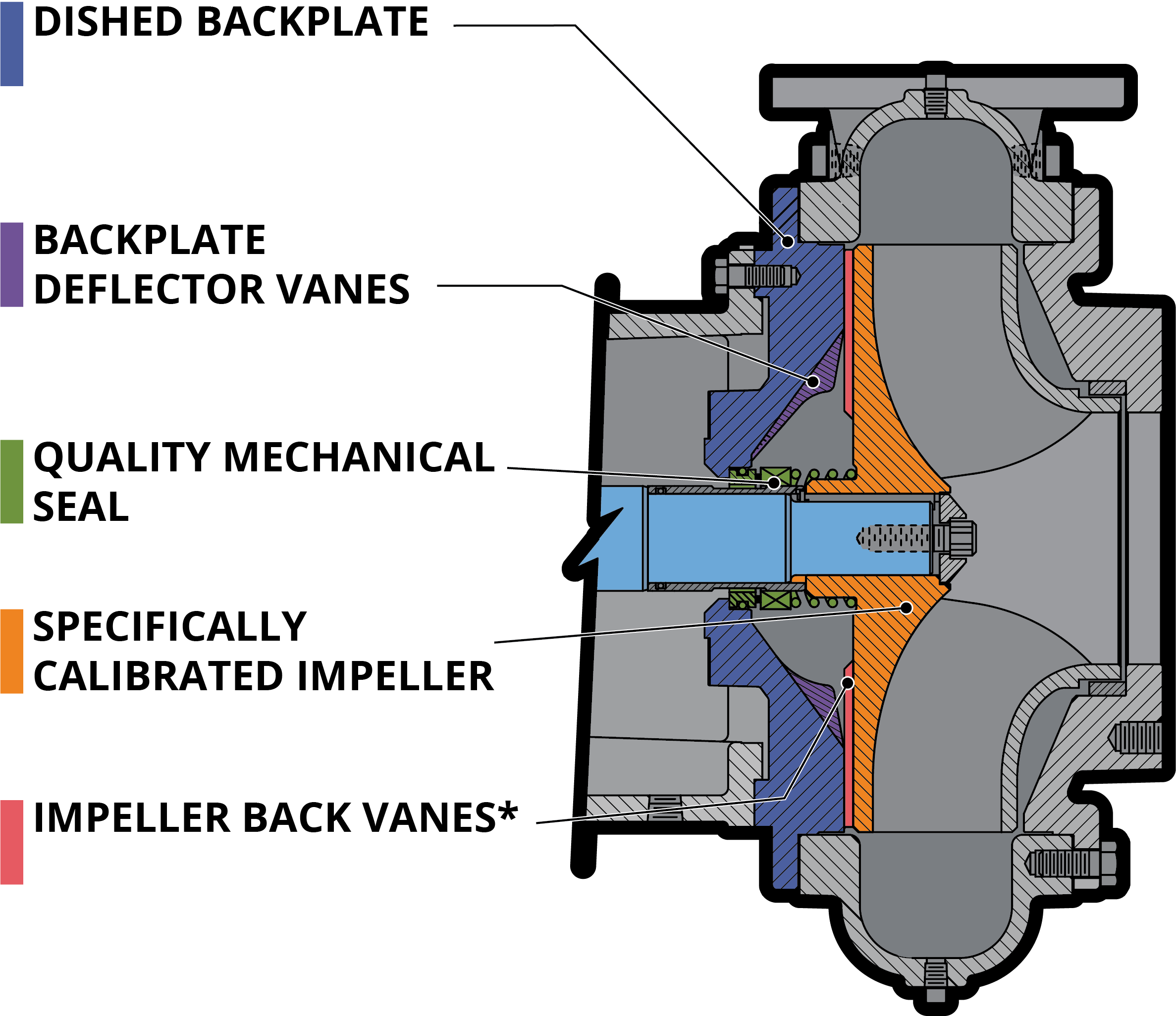 Cycloseal®
Cornell's Cycloseal (U.S. Patent #5,489,187) is a mechanical seal designed for water and wastewater applications. It features a self-contained single seal with a dished backplate that eliminates the need for an external flushing system. The Cycloseal has stationary deflector vanes cast into the pump backplate, creating pressure gradients that move solids and entrained vapor away from seal faces. The Cycloseal can last up to 10 times longer than a typical mechanical seal.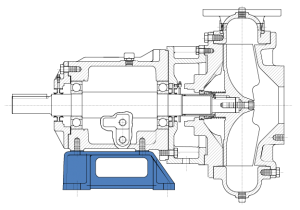 Heavy-Duty Bearing Frame
Cornell Pump Company's unique frame design features mounting surfaces instead of mounting feet, making it easy to recognize genuine Cornell frames by their angular shape. These frames are designed to support Cornell pumps' heavy-duty castings and sturdy construction.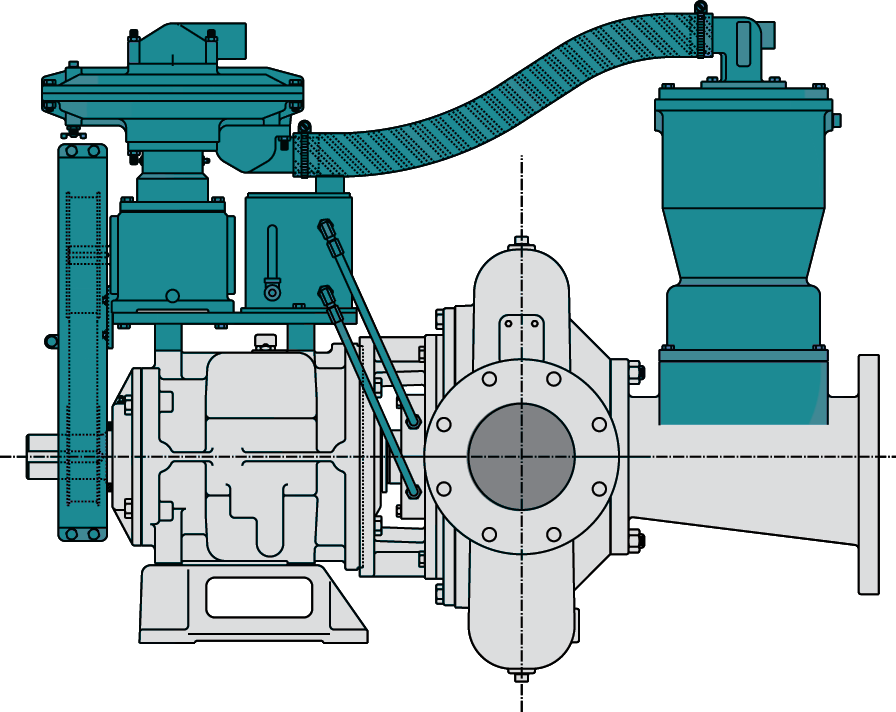 Redi-Prime®
Cornell Redi-Prime pumps have larger suction capacities for improved flow, reduced friction losses, and higher suction lifts. The priming system uses a sealed float box and diaphragm vacuum pump, preventing water carry-over and environmental contamination. The Redi-Prime system is compatible with most Cornell pumps, with suction lifts up to 28 feet, flow rates over 20,000 GPM, and heads up to 800 feet.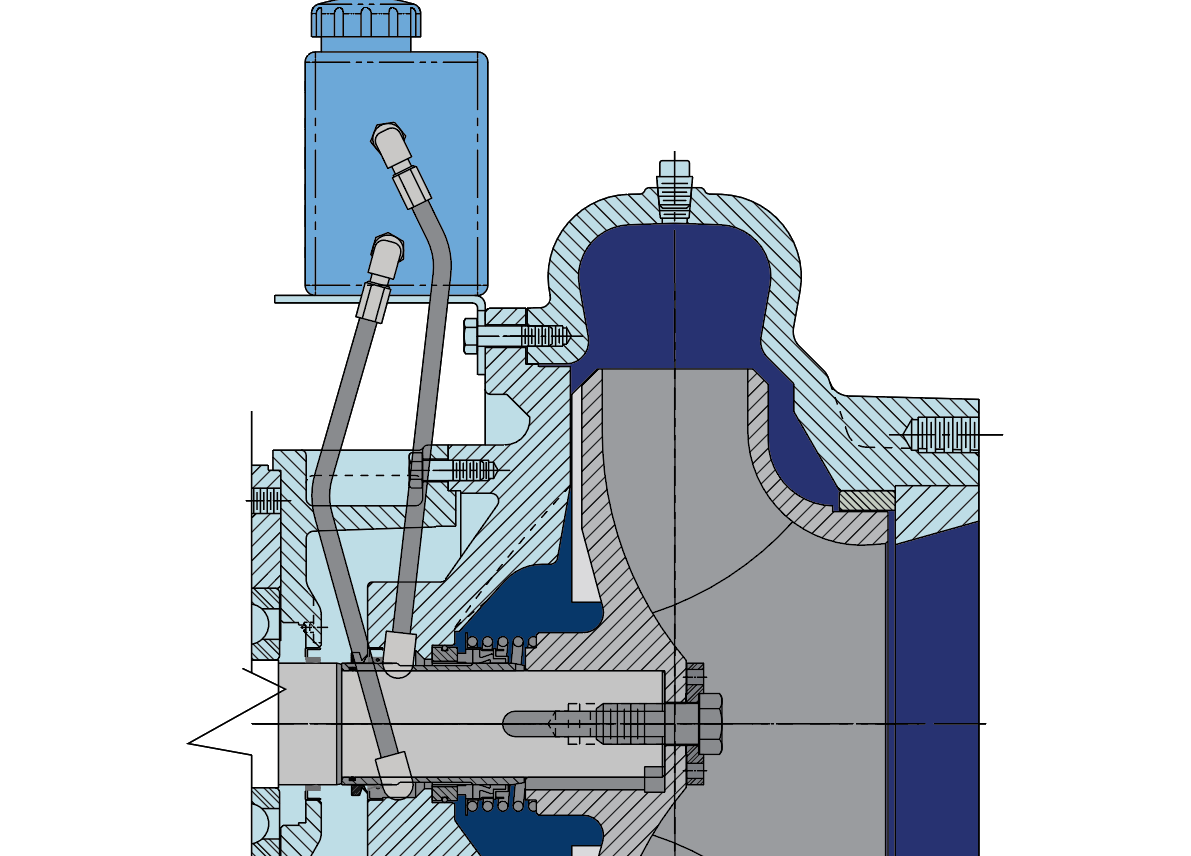 Run-Dry™
Cornell's Run-Dry system includes an additional gland and oil reservoir that prevents seal faces from running dry during priming, re-priming, or standby operation. The lubricant circulates and cools the seal faces via the inlet and outlet lines. With the Run-Dry system, the mechanical seal can withstand hours of dry running without damage.
Cornell Pump Company's Co-Pilot™ device is an innovative IIoT solution, providing real-time pump monitoring and predictive maintenance for optimized performance.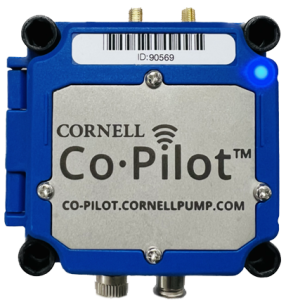 Discover the endless advantages of Cornell Pump's Pulse device – your key to efficiency and productivity. Embrace the future of pumping technology with Pulse, and propel your success to greater heights.