Keeping your pump bearings well-lubricated can alleviate problems. These tips on bearings from our Installation and Care manual can help.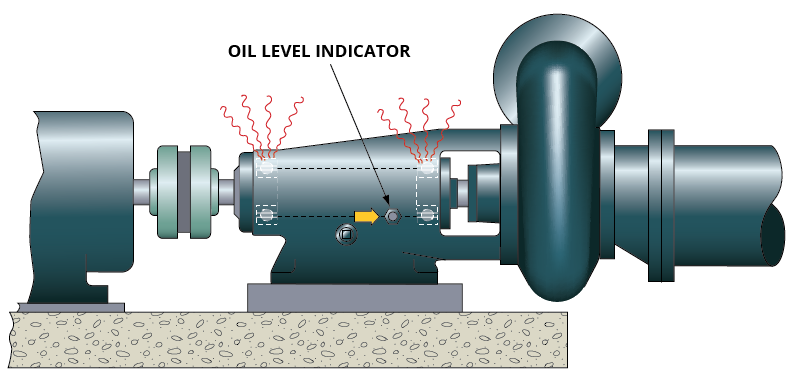 IMPORTANT:
Oil level must be correct before unit is started.
Oil lubricated frames must be installed horizontally and level.
Grease lubricated motors and frames must be maintained per instructions accompanying the pump. Grease code EP-2 is recommended for most applications. Added grease must be the same type as recommended in the O&M manual.
Oil and grease should not be mixed.