Brings extensive agricultural pump experience, troubleshooting, and product knowledge to the position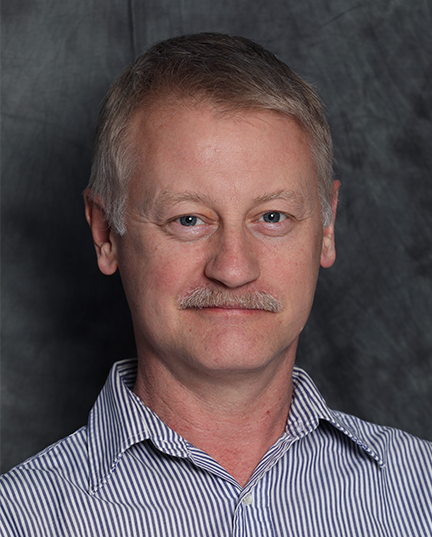 Cornell Pump is pleased to announce Eric Holtan has been appointed as the Agricultural Market Manager, with responsibilities for all Cornell Pump irrigation, manure, and other related agricultural product lines around the world. Holtan succeeds Bob Jansen, who is retiring.
Eric Holtan joined Cornell Pump in 2002, and brought a wealth of experience in farm implements and distributorships from his experience with farm machinery sales, as well as first-hand pumping experience from working on his family's farm growing up in eastern Oregon, and tending his own acreage in Newberg, Oregon. A graduate of Oregon State University, he has a BS in Agricultural Engineering Technology. Eric has gained 18 years of pump experience at Cornell, and is very familiar with our agricultural product line, priming systems, pump selection, and troubleshooting. He also has spent time the last several quarters on road trips meeting distributors around the county, and offering sales support to the agricultural market beyond his traditional inside sales roles, such as technology implementation.
Holtan takes on his new responsibility at Cornell, as the company remains an industry-leading manufacturer of end suction centrifugal pumps. He will support the continued roll-out of Cornell's new agricultural series, Cyclone® Vertical Turbines, along with our pump telemetric system, Cornell Co-Pilot, and new smaller series of irrigation pumps.
"Eric has been an integral part of Cornell's success in agricultural pumps for nearly two decades, said Marcus Davi, Cornell Pump Vice President of Sales. "Holtan will do very well in his position with his extensive product knowledge, strong understanding of pumping principles, and connection to our dealer and distributor network around the world. I know he ready for this expanded challenge, and expect him to be very successful for Cornell and our customers."
About Cornell Pump Company
Cornell Pump Company, is a Clackamas, Oregon based company that provides premium quality, efficient centrifugal pumps for industrial, agricultural, mining and municipal applications. Since 1946, Cornell Pump has engineered products to be rugged, durable, and dependable— efficient by design. Cornell pumps are found in products and applications around the world.
Cornell Pump is a subsidiary of Roper Technologies, a diversified technology company that is a constituent of the S&P 500, Fortune 1000, and the Russell 1000 indices. For more information on Cornell, please call (503) 653-0330, or visit www.cornellpump.com.