Bob Jansen, Agricultural Market Manager, retires after 43 years in the pump industry, 25 years with Cornell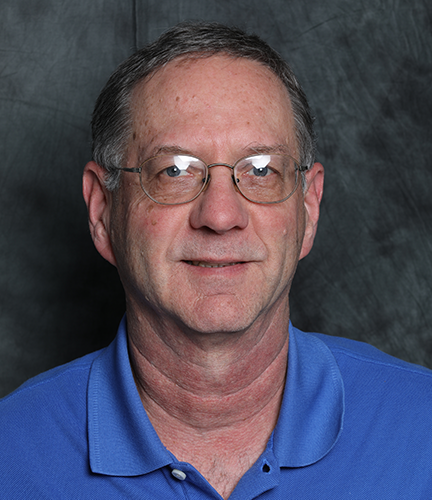 Cornell Pump congratulates Bob Jansen who is retiring as our Agricultural Market Manager. Bob Jansen, a well-known figure in the agricultural pump industry, retires after 43 years in the business; 25 of those at Cornell Pump. Taking over the department is Eric Holtan, who has been with Cornell Pump as an inside agricultural sales engineer since 2002.
Jansen first joined Cornell Pump in the late 1980s, after having served at several retail irrigation companies. Bob was destined for pumps—having grown fond of them at Oregon State University, where he received a Bachelor of Science in Agricultural Engineering Technology. Jansen worked at Cornell for several years, and then took a position with a distributor, returning as Cornell's Agricultural Market Manager in 2006.
Jansen has been very involved with the Irrigation Association, as a longtime Certified Irrigation Designer, and as an instructor at the IA Irrigation Show, lecturing on pump design and operation. Jansen has also been instrumental in Cornell Pump's Pump Schools for decades as a presenter and MC.
Bob will spend more time with his wife of nearly 45 years, his three grown children, six grand kids, and large extended family. A lover of baseball, he will also spend time coaching and umpiring youth teams, and watching his beloved San Francisco Giants and Oregon State Beavers.
"We wish Bob all the best in a well-deserved retirement," said Marcus Davi, Cornell Pump Vice President of Sales. "He was a champion at Cornell for new products for his market, and has steadily grown our revenue, while maintaining our position as market leader. He has made the department better through his leadership, and he richly deserves to enjoy his retirement."
About Cornell Pump Company
Cornell Pump Company, is a Clackamas, Oregon based company that provides premium quality, efficient centrifugal pumps for industrial, agricultural, mining and municipal applications. Since 1946, Cornell Pump has engineered products to be rugged, durable, and dependable— efficient by design.  Cornell pumps are found in products and applications around the world. Cornell Pump is a subsidiary of Roper Technologies, a diversified technology company that is a constituent of the S&P 500, Fortune 1000, and the Russell 1000 indices. For more information on Cornell, please call (503) 653-0330, or visit www.cornellpump.com.