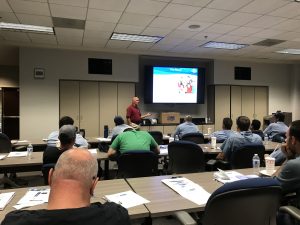 Irvine Ranch Water District, in Orange County, California, held a regional pump school at their training facility on Wednesday, August 15, 2018.
Dozens of operators and engineers learned from Cornell Pump municipal market manager, Ron Aceto, as well as enjoying In-N-Out Burger for lunch.
If you're interested in additional training from Cornell Pump, consider attending our annual Pump School , held September 18&19, 2018 in Portland, Oregon.