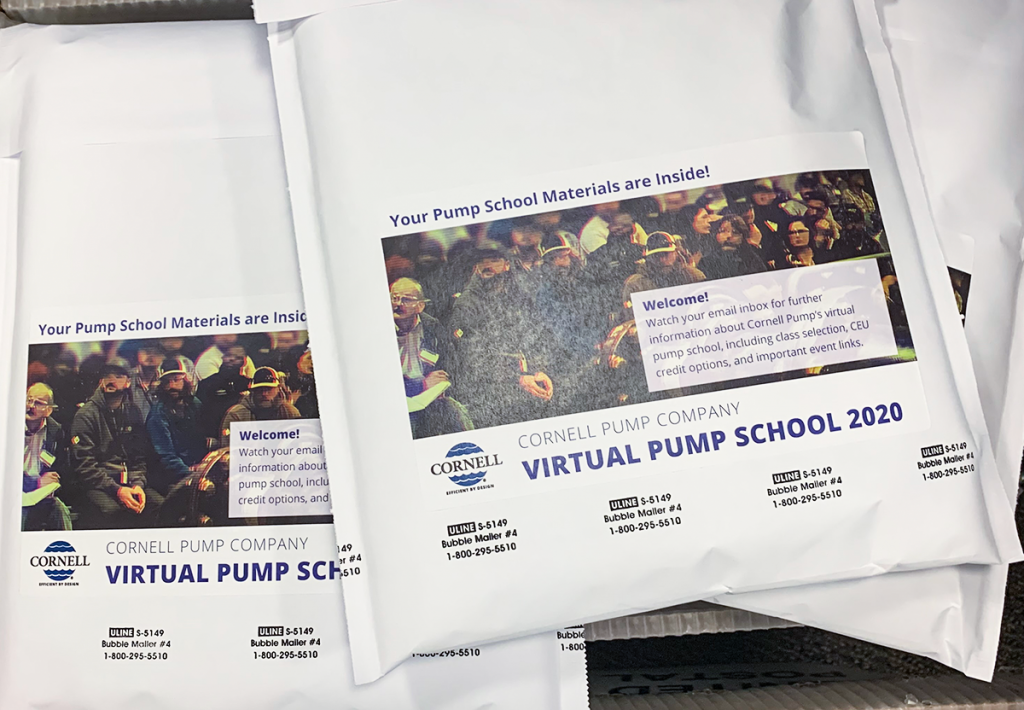 Included in the Cornell Virtual Pump School packet:
Installation and Care workbook: shows procedures on how to properly install a pump and keep it running effectively.
Pump Seminar workbook: provides formulas and explanations of pump hydraulics.
Condensed Hydraulic Databook: A pocket-sized resource for calculating friction loss.
Various brochures: showing in detail some of the innovations of Cornell Pump, such as Co-Pilot pump monitoring system.
Assembly reference materials: for reference during the pump build session.
Cornell fidget spinner: helps keep focus, and has a bottle opener for a networking event libation.
MagLite® Flashlight: Branded with Cornell Co-Pilot, this premium can help light your way to great learning, or at least assist you when inspecting a pump.
USB Drive: Contains presentations that we will be discussing during the classes. We hope this makes note taking and following along easier.
These packets are being sent to registrants so they can prepare for Cornell Pump's Virtual Pump School on September 15 through 17, 2020.  They have already reserved their packet—and you can too. Learn more about Virtual Pump School, and register online.
Virtual Pump School is just $79USD for three great days of learning, resources, and networking—plus you can re-watch the classes for a month afterwards. Sign up now!