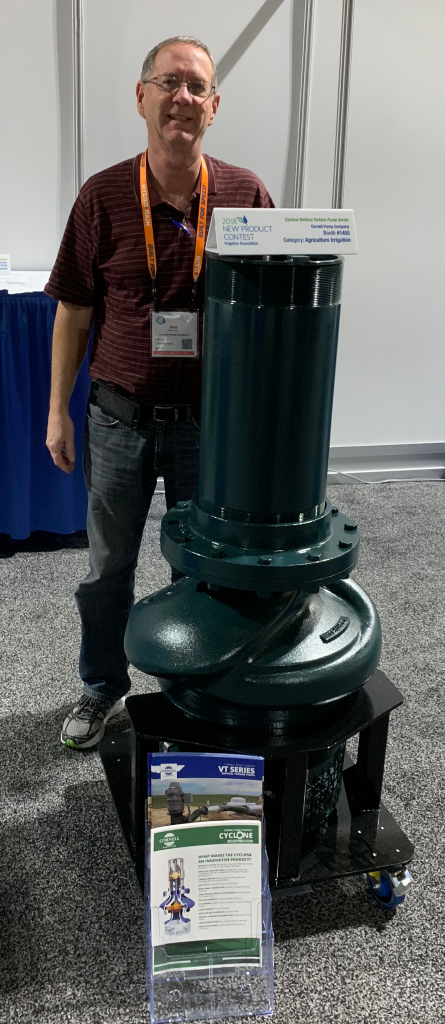 Cornell Pump's Cyclone Vertical Turbine is being considered as a new product of distinction at the Irrigation Association show.
Cornell Pump's Agricultural Market Manager Bob Jansen is making the case that Cornell's Cyclone Vertical Turbine Pump series should be selected as best new agricultural irrigation product for 2018.  The IA Show, held in Long Beach, California officially opens exposition tomorrow, but judging is held today.
Up against more than 40 other submissions from all around the world, Cornell is excited to be selected as a new product worthy of consideration.
To learn more about our high efficiency short-set vertical turbines visit our website's section on clear liquid pumps.