Cornell's clear liquid pumps are known around the world as the most durable, most reliable, highest efficient pumps in the industry. They can be found in a variety of applications in the Agricultural, Industrial, and Municipal markets and are available in Close-Coupled, SAE Engine Mounted, Horizontal, and Vertical Configurations.
The unique pushed-out rectangular design features of the Cornell frame will let you know it is Cornell pump.
W, Y, R, & H Series Pumps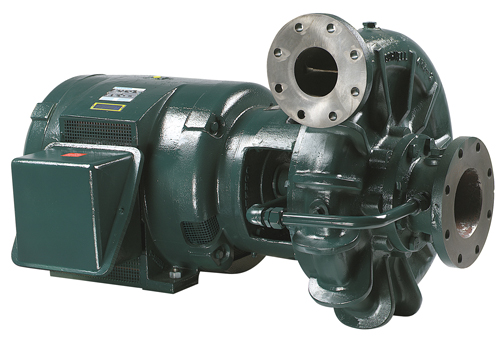 Cornell clear liquid centrifugal pumps are found in many agricultural irrigation applications.These pumps are designed to deliver best-in-class efficiency. Depending on operating hours, fuel, and horsepower required, you can save thousands per year in energy costs. Cornell offers a large selection of clear liquids pumps that meet or exceed optimum efficiency standards for centrifugal pumps.
Features and Benefits:
Replaceable wear rings
Double volute
Various mounting configurations available, including close coupled, frame mounted, and engine-mounted
Robust Mount Frame with mounting surfaces
Shower curtain shield on close-coupled models
Oversized bearings
High efficiency, fully-machined impellers
Efficiencies up to 89%
Heavy walled castings
External balance line
Two-year warranty
V-Series Pumps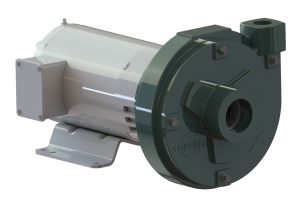 Medium duty centrifugal pumps, available in horizontal close coupled and vertical mounts. Engineered to handle general purpose applications, with cost-efficient construction. V-Series pumps are durable and available in wide flow and head capabilities.
Features and Benefits:
Cornell quality and durability
ODP 1800/3600 RPM motor standard
Efficiencies up to 80%
Replaceable suction wear ring and shaft sleeve
Back pull-out design
Exceptional pricing
MX-Series Pumps
Designed to handle high head applications, MX pumps are used in many mining, agricultural, and industrial dewatering applications due to their long service life and suction lift capabilities. The high head MX Series pumps have multi-vane, enclosed impellers designed for industry leading efficiency, and are available in a horizontal frame & SAE engine mounted configurations.
Features and Benefits:
Up to 25 feet of suction lift
Heads to 800 feet
Flows to 8,000 GPM
Extra heavy wall thickness
High quality construction
Robust Mount Frame with mounting surfaces
CA6NM impellers
Edge End Gun Booster Pumps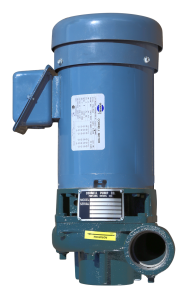 Cornell's EDGE™ End Gun Booster pump for Center Irrigation Pivots are designed as a retrofit for pivot systems. The competitively-priced 3HP and 5HP End Gun Booster pumps feature Cornell's legendary design and reliability and are typically available to ship immediately.
Features and Benefits
Discharge size: 2″ / Suction size: 2.5″
2B: 230 GPM and 130′ max head
2C: 130 GPM and 80′ max head
Ideally suited for OEM center pivot booster applications
Rotating assembly retrofits into Berkeley's volute
Performance meets or exceeds competition
2B: Single mechanical seal
Heavy-duty cast iron construction
"Shower-Curtain" shield for motor moisture protection
Motor built to Cornell specifications
Off-the-shelf availability from multiple locations
Two-year factory warranty
---
Related Literature