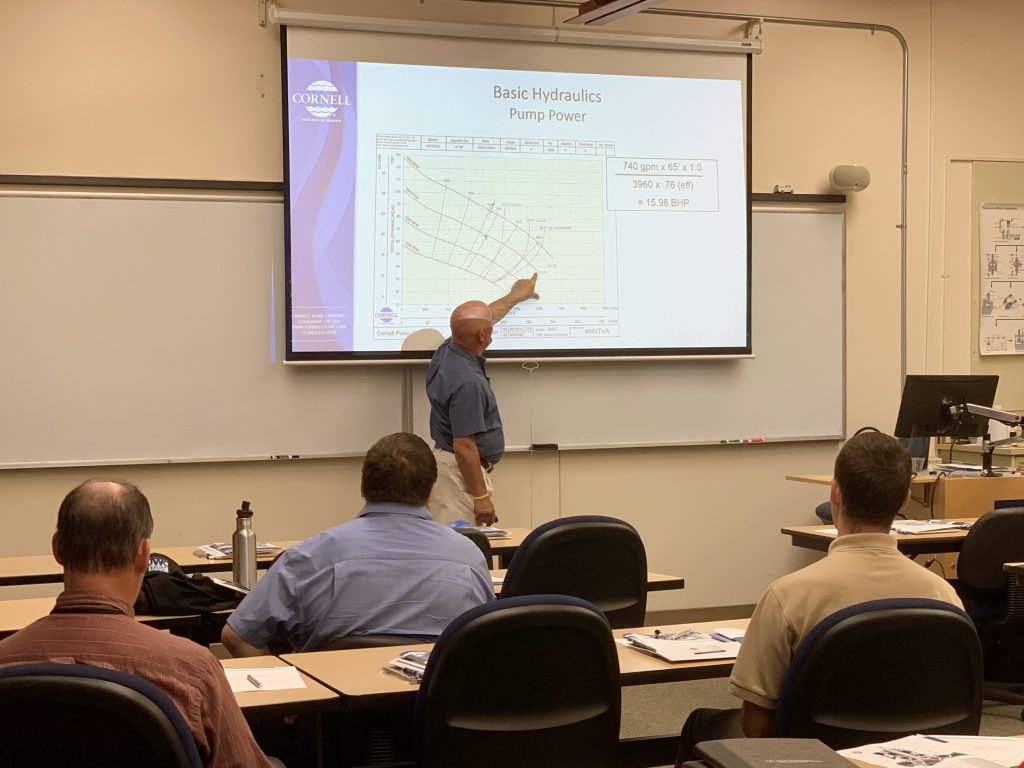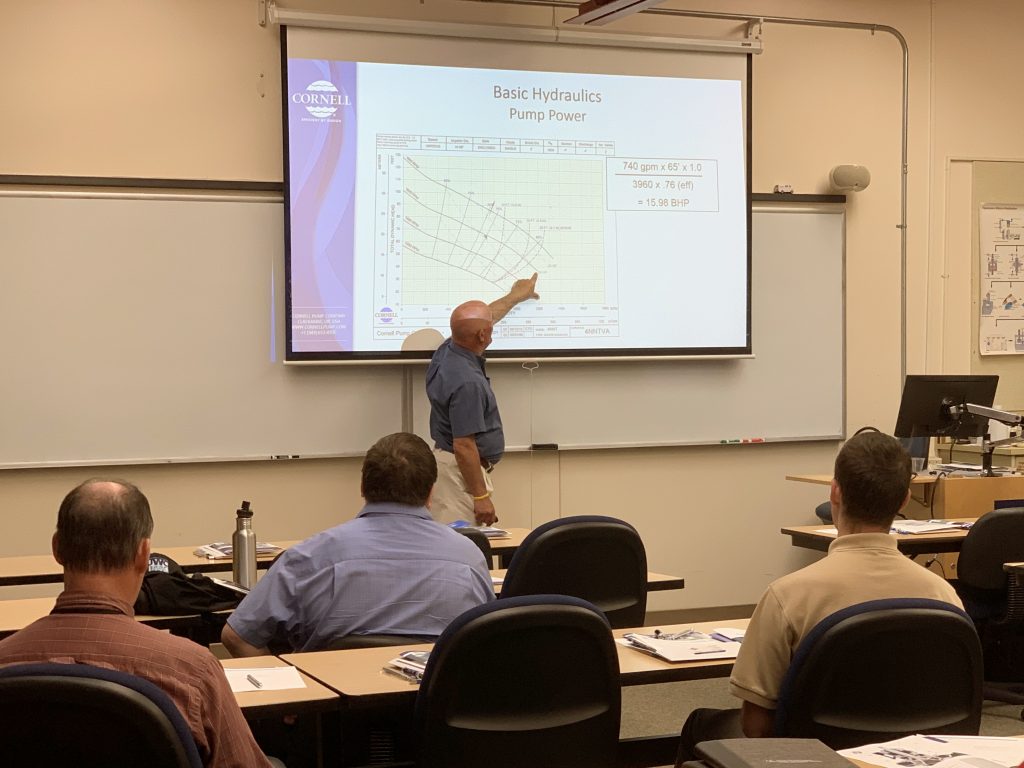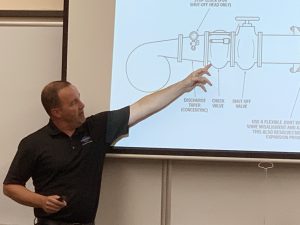 Cornell Pump is pleased that once again, the Pacific Northwest Session of the American Water Works Association (AWWA) had us present the pump basics section at the Water Works School 2019. Held at Clackamas Community College, Water Week had over 150 participants, who were able to take a wide variety of classes related to potable and waste water.
Cornell presented on topics such as:
Pump Terminology
Reading a Pump Curve
Basic Hydraulics
NPSH A/R
Pump Installation and Maintenance
And our local municipal distributor, Pump Tech, spoke about Variable Frequency Drives.
If you missed this opportunity, you can learn about these topics and much more at our annual Pump School in September! This year we'll celebrating our 70th anniversary of Pump School, and are presenting at a different, exciting venue in downtown Portland, the Benson Hotel. Get all the details about pump school, or register online (event sells out every year).