Cornell Pump's design for double volutes can help keep radial forces from snapping a shaft, while increasing wear life.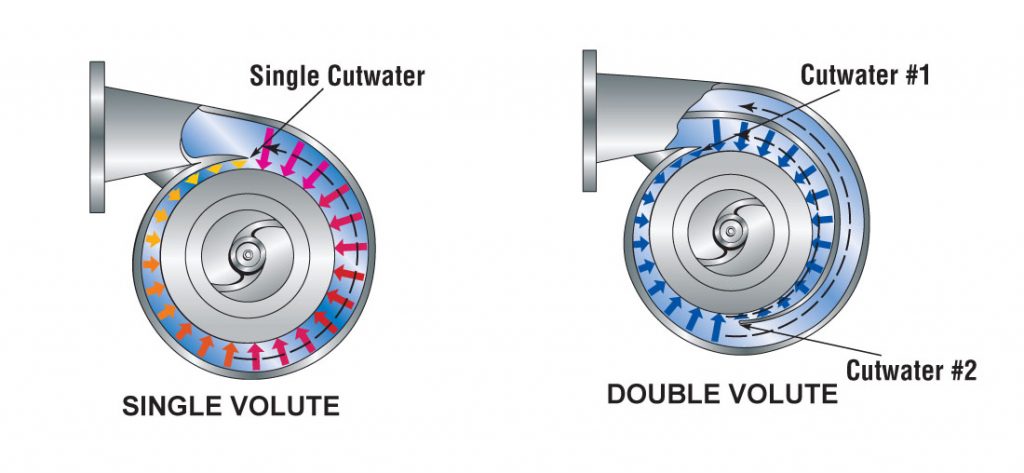 The Double Volute System enables Cornell single stage, end-suction centrifugal pumps to easily handle large volume and high-pressure jobs.
As the impeller adds energy to the fluids, pressure increases around the periphery of the volute. On single volute pumps, the increasing pressure acts against the impeller area and creates unbalanced radial forces. By contrast, the Double Volute System effectively balances these forces around the impeller to reduce shaft flexure and fatigue.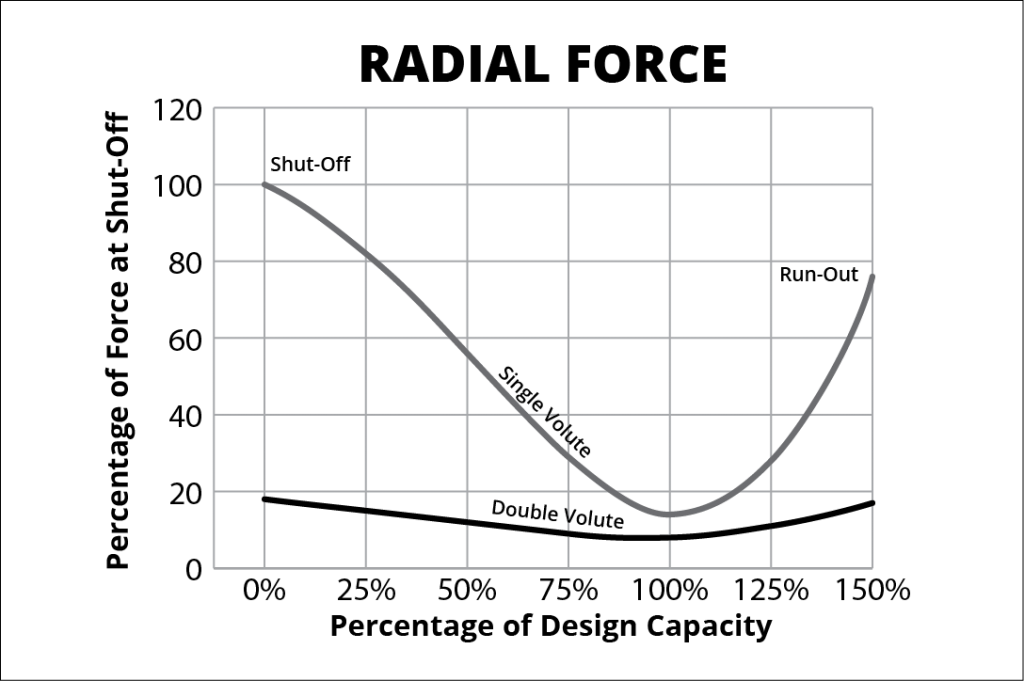 Cornell's "DVS" design helps keep shafts from breaking, extends the life of packing and mechanical seals, wear rings, and bearings – maintaining high hydraulic efficiency.
This diagram comes from page 3 of Cornell's Hydraulic & Pumps Seminar workbook, which will feature prominently at our Virtual Pump School. Every attendee gets a print copy of the book, along with other printed materials, and even a Maglite® flashlight. Sign up now—the regular rate ends soon! Only $79 for three great days of learning, resources, and networking!