RPM²™ Software Integration System
The RPM² software integration system is an excellent tool that simplifies equipment management. With this system, you can easily track, manage, locate, and perform predictive analysis on all your pumps and other equipment with attached IoT hardware. The system offers different user-level protection, groups and compares equipment performance, alerts you of out-of-condition pumps, and centralizes all your documentation. It's also easy to track service logs for each piece of equipment by entering completed services and their dates. The RPM² system is an excellent solution for businesses of all sizes, providing a comprehensive and efficient way to manage equipment.
Remote Product Maintenance and Management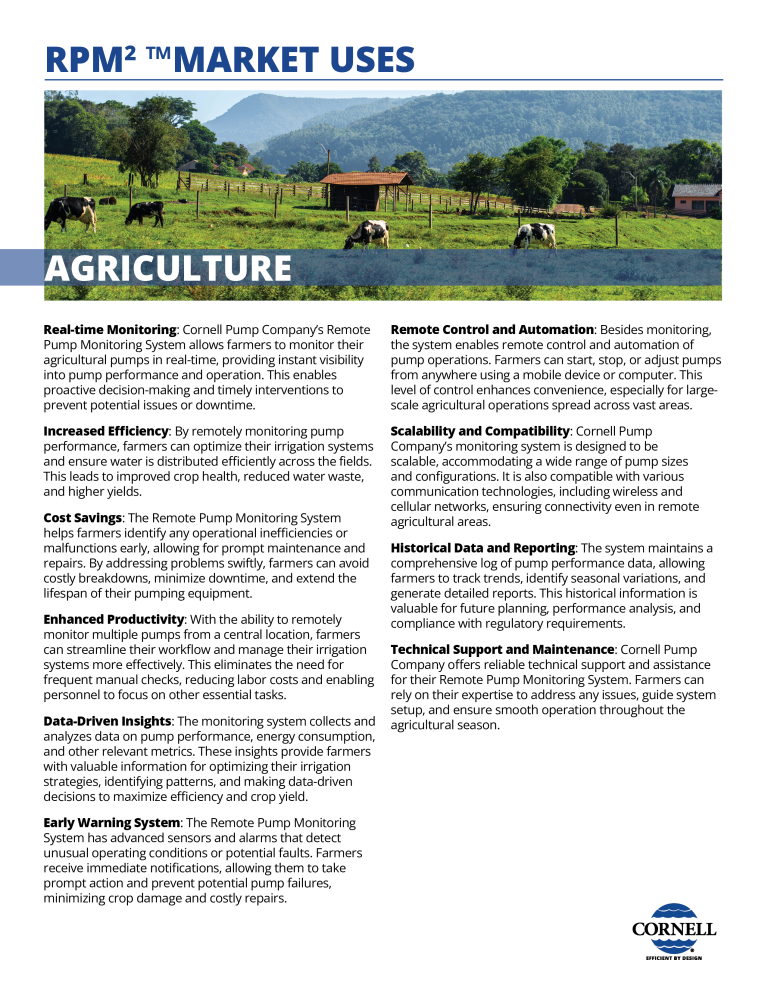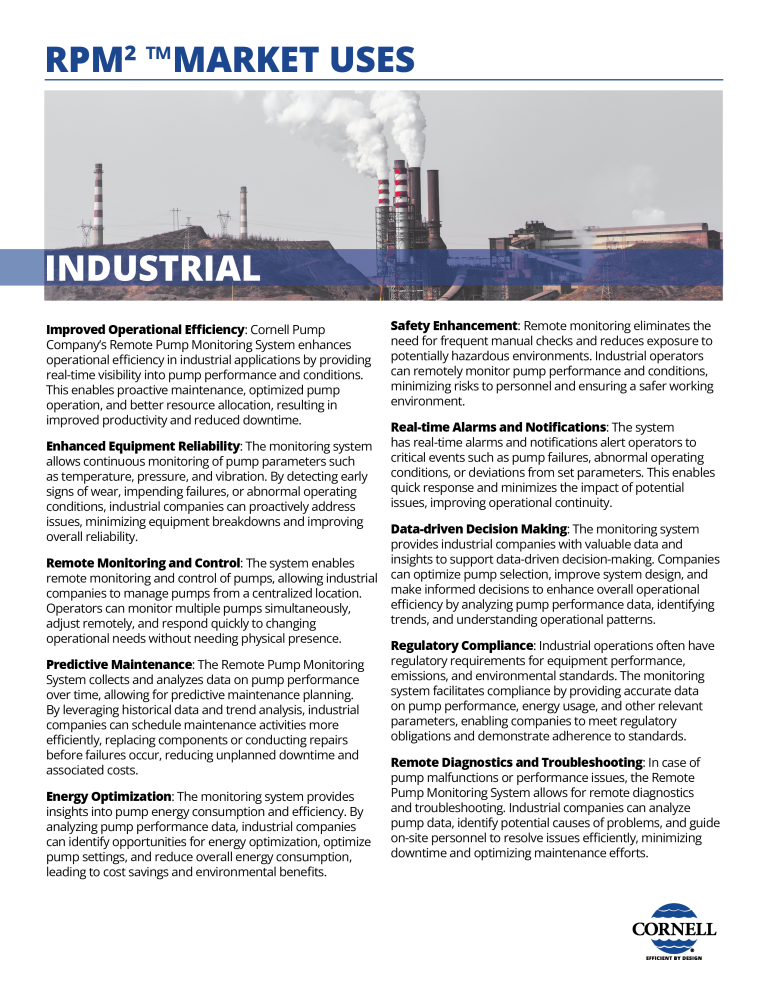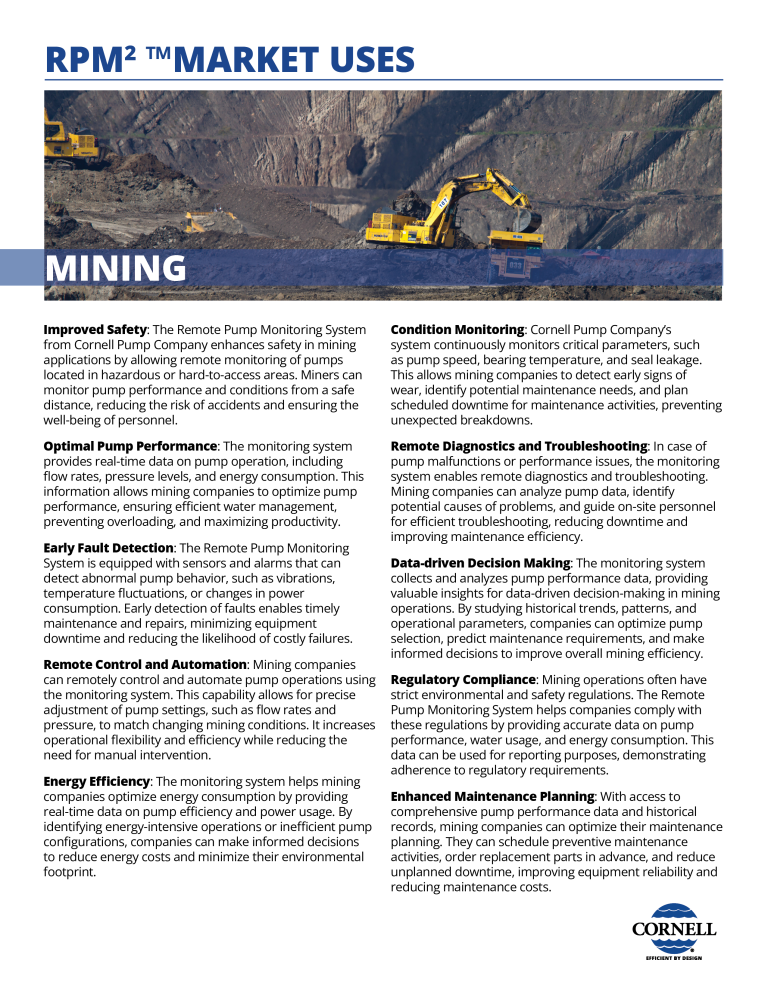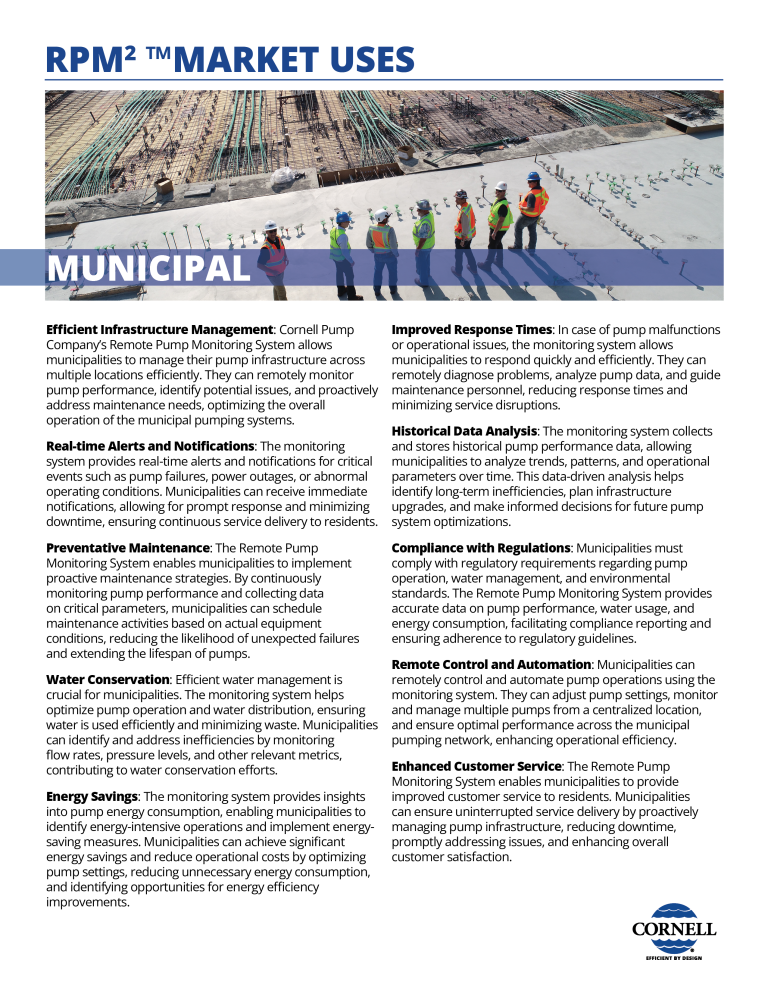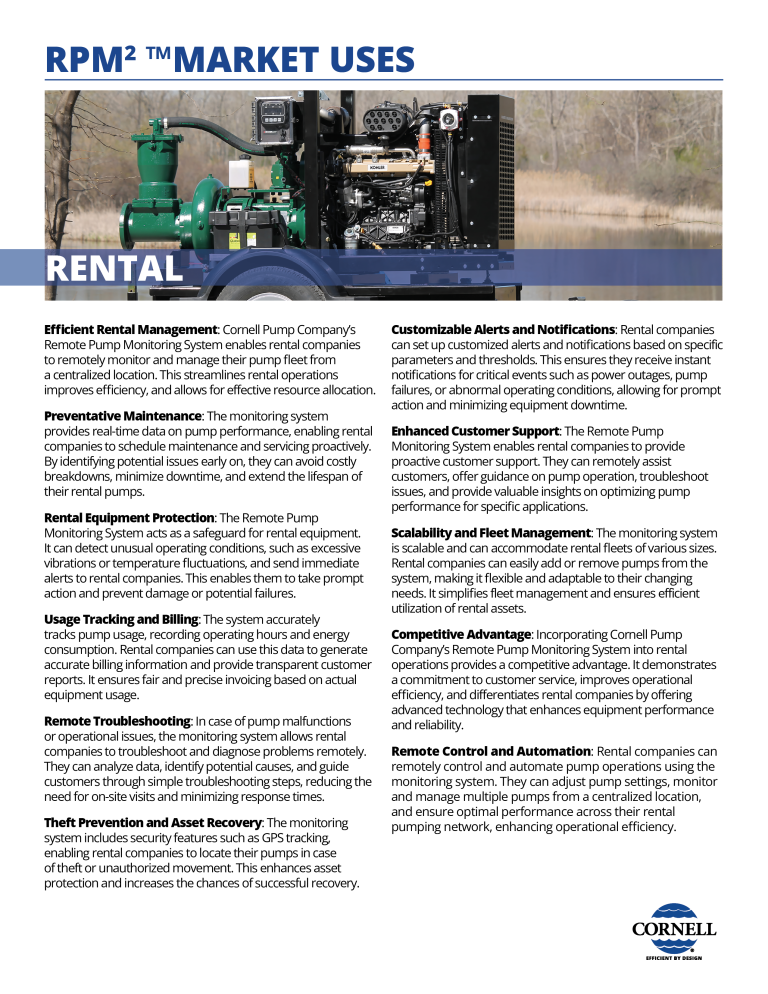 Since 2018, Cornell has been at the forefront of hardware and software innovations designed to easily track, monitor, and operate rotating equipment and other assets in settings as diverse as farms, factories, oil rigs, emergency bypass, water treatment, open pit mining, marine environments, and more.
Powered by constantly evolving components, our customers provide a virtuous feedback loop to improve systems and designs to suit your needs better and increase the range and efficacy of our IoT products.