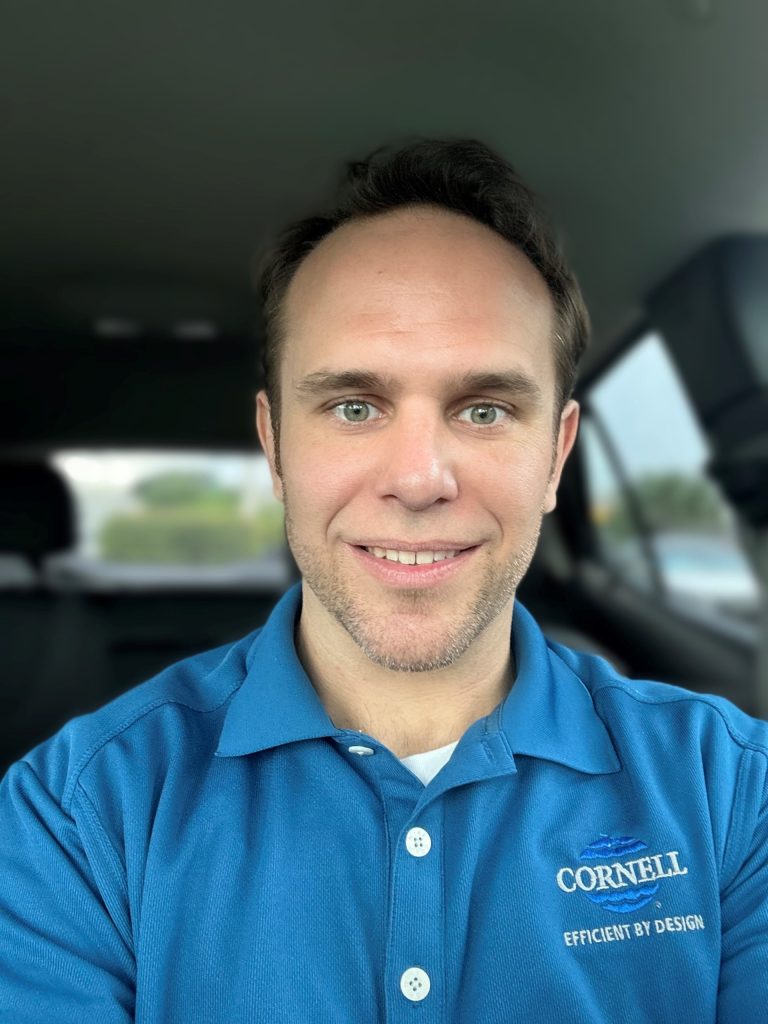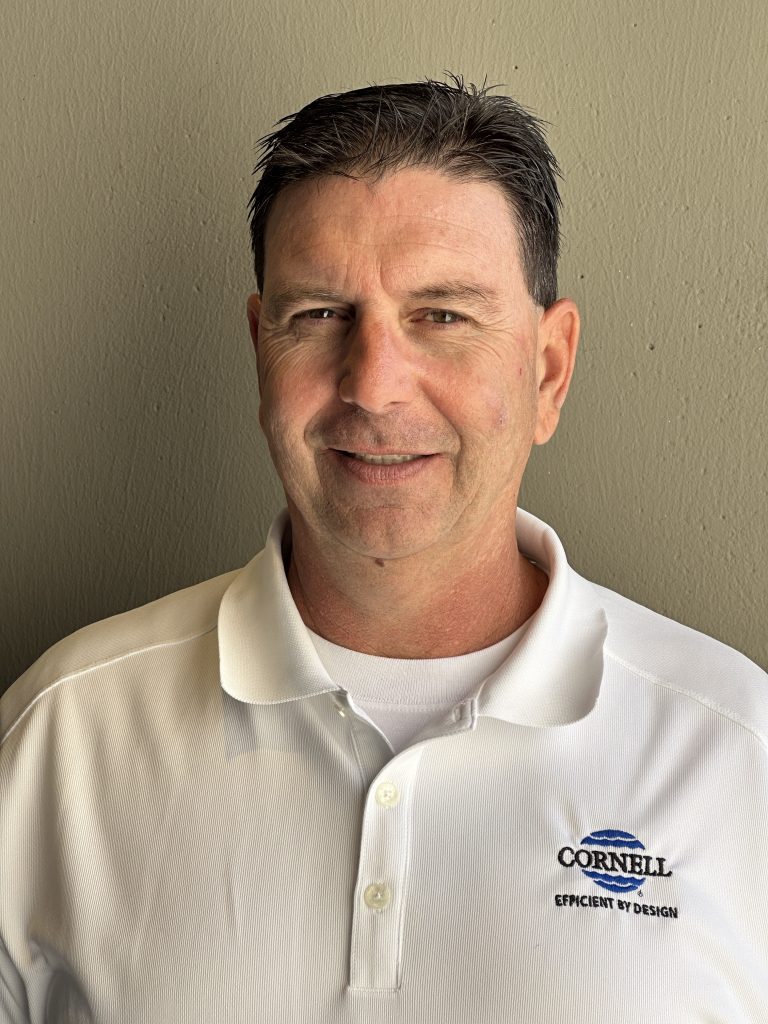 Taylor Boice as SE Regional Market Manager, John Hadaway as National Rental Accounts Manager, and Ryan Hergenroeder as SW Regional Agricultural Manager
Clackamas, Oregon Aug 4, 2023—Cornell Pump has added three new managers to serve distributors and end-users across various markets better.
All three join Cornell with extensive pump industry experience. Cornell serves agricultural, industrial, municipal, mining, and rental markets with a wide selection of centrifugal pumps in robust and energy-efficient designs and cutting-edge equipment monitoring in the IOT space.
Congratulations to all three!
Taylor Boice is the new Southeast Regional Manager.
Taylor Boice is the new Southeast Regional Manager for Cornell Pump. He will cover agricultural, industrial, mining, and rental markets in these states:
Alabama
Florida
Georgia
Kentucky
North Carolina
South Carolina
Tennessee
Virginia
Boice has over six years of experience in product service and territory management in the pump industry. He takes over for Jeremy Ghent, who moved from the SE Regional position and has helmed Cornell's Rental department as Rental Market Manager for ten months.
Cornell's Vice President of Sales and Marketing, Marcus Davi, was excited about the new hire. "Taylor brings a real passion for customer service and knowledge of pumps to the position. I know he will be diligent and responsive to customers across all the markets he serves."
A volunteer EMT and avid surfer, Boice will be based in Florida but on the road frequently to see customers.
John Hadaway is Named New National Rental Accounts Manager
John Hadaway joined Cornell Pump at the end of July 2023 in the newly created National Rental Accounts Manager position. In this exciting new role, he will liaison with national OEM fleet operations for larger cap rental customers in the United States. The position will provide day-to-day contact with key accounts stakeholders on product inquiries, orders, shipping, and warranty processing.
Hadaway will work closely with the Rental Market Manager, Jeremy Ghent, on servicing rental accounts for water transfer, emergency bypass, fracking, and construction needs. Ghent commented on Hadaway, "We're very excited to have John increase customer service available to our integral partners at the OEM level. His expertise in end-user applications, fabrication, and distributorship sales allows him to hit the ground running and make an immediate positive impact on customers."
Hadaway comes to Cornell with extensive rental fleet experience in account management, project management, and operations.
Ryan Hergenroeder Joins as Southwest Agricultural Regional Manager
Cornell Pump is pleased to announce that Ryan Hergenroeder has joined our team as the Southwest Agricultural Regional Manager.  Hergenroeder will cover irrigation, manure, agricultural dewatering, and other ag-related sales in these states:
Arizona
California
Colorado
Kansas
Oklahoma
New Mexico
Nevada
Texas
Utah
Wyoming
Ryan brings over 25 years of inside sales, technical installation, and outside distributor sales to the position. Cornell's Agricultural Market Manager Eric Holtan remarked, "Ryan is a great addition to Cornell. His knowledge of irrigation systems, familiarity with end-user issues, and extensive pump experience should make him a great fit for the position."
About Cornell Pump Company
Cornell Pump Company is a Clackamas, Oregon-based company that provides premium quality, efficient centrifugal pumps for industrial, agricultural, mining, municipal, and rental applications. Since 1946, Cornell Pump has engineered rugged, durable, and dependable products— efficient by design.  Cornell pumps are found in products and applications around the world. Cornell is also a world-class IOT maintenance and monitoring device, software, and service provider. Our Cornell Co-Pilot is recognized as the leading product in the pump remote monitoring space. Cornell maintains a satellite manufacturing facility in Vancouver, Washington.  For more information on Cornell, please call (503) 653-0330, or visit www.cornellpump.com