This wide swath of certified offerings allow heads from under 40' to over 500', flows from 30 GPM to near 6,000 GPM, PSI of 15.5 to 216, and a wide range of temperature tolerance. NPSHR requirements as low as 4'.
NSF Pumps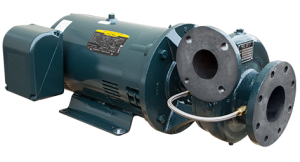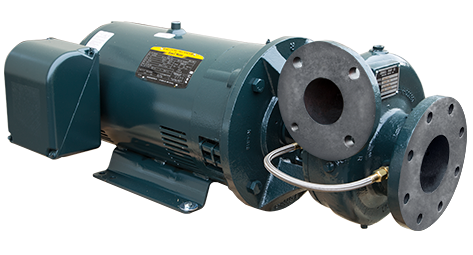 Cornell Pumps boasts NSF/ANSI 61 / 372 certification on nearly two dozen of our clear liquid/potable water pumps.
Our clear liquids pumps can be used industrial or municipally in situations where water purity, for applications such as drinking water or food washing, are of concern.
What Models Are Covered?
Cornell covers these 22 models, wet end components, and all mounting configurations are available:
What Is NSF and NSF 61?
Founded in 1944, as the National Sanitation Foundation, NSF creates and maintains rigorous industry standards on public health and food safety. For more than 75 years, they have worked to protect and improve human health. An independent, non-for-profit, non-governmental accrediting organization, NSF works with stakeholders (industry, governments, end-users, and others) to establish standards used to certified products.
NSF/ANSI 61: Drinking Water System Components is the set of standards related to water treatment. Establishing stringent requirements on the control of equipment that comes into contact with potable (drinking) water or machinery/materials that support potable water production, NSF 61 details the minimum requirements to ensure safe drinking water.
Who Certified Cornell Pumps?
Water Quality Association (WQA), an Illinois-based testing organization, provided Gold Standard WQA NSF/ ANSI 61 Standards and Product Certification on 22 Cornell Pump models. Cornell Pump will work with WQA, providing samples of products at prescribed intervals to maintain our certification. Testing schemes and Cornell Pump certification can be found on www.wqa.org
Why Is It Important?
Certification allows Cornell Pump distributors to fully specify our pumps in installations that require NSF/ANSI 61 certification, and highlights our commitment to quality manufacturing standards.
Compliance on Other Models
Cornell has provided compliance documentation for the NSF 61 standard for decades. If an end-user needs lead testing compliance on 0.25% or less lead content, we can provide that information on other pump series, where applicable. Useful in whole system-compliant waste water applications.